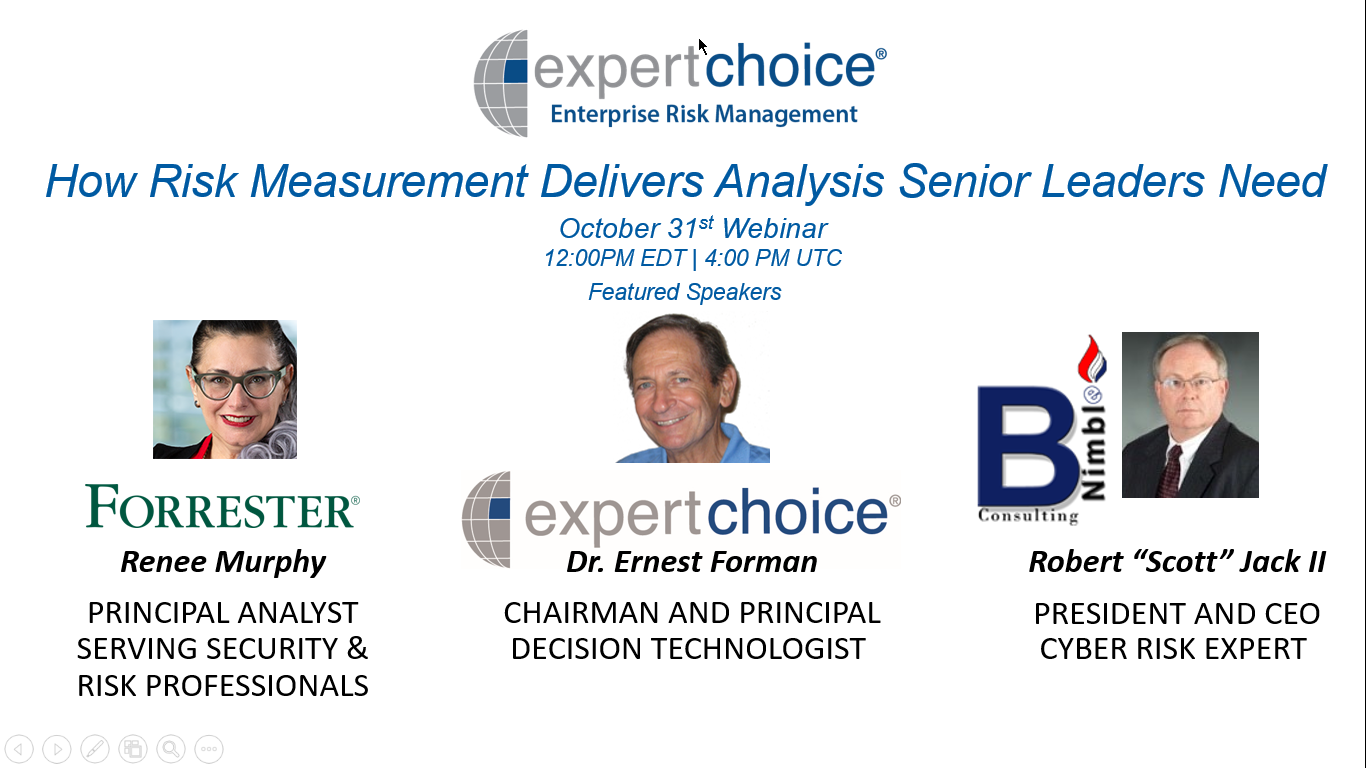 Join Dr. Ernest Forman, Expert Choice Principal Decision Technologist, and guest speakers Renee Murphy, Principal Risk Analyst, and Robert "Scott" Jack II, BeNimble CEO discuss analyses senior leaders need to successfully manage risk and how to get them.
How to go beyond list based security tools.
Learn how to use 7 Elements of Risk Measurement to:

-Synthesize your existing data and expertise into reliable measures for risk likelihoods and impacts
-Use comprehensive structuring to uncovers future risks and model interactions for risk and control elements
-Use future forecasting simulations and optimization to compare which control sets best reduce risk at any budget level
-Get faster, better risk decisions, that are easily explained and endorsed by senior leadership.

Sign-up with your organizational e-mail to download the webinar video.

Call us at 703-243-5595 or e-mail webinar@expertchoice.com for a private demonstration.